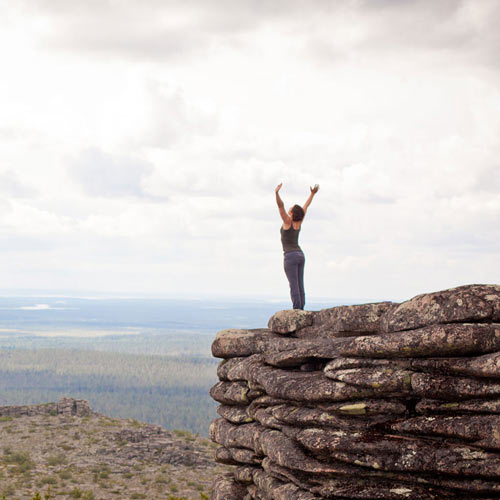 * 3 DAYS YOGA HIKING – AT A TIME THAT SUITS YOU BEST
Hiking Yoga gives you the opportunity for hiking in magni cent landscapes and breaking away from everyday routines.
Read more
The nature experience creates balance and more joyfulness in your life. You will feel grounding, empowerment and liberation.
The professional guide takes you into the arms of Mother Nature where we practice yoga, meditation and feel the connection with nature. Along with all the exercises we will enjoy our free time and existence.
All you need to do is carry your own equipment that you have packed in advance with the checklist we provide. If necessary, you can hire some of the equipment.
In small groups the hike can be tailored to suit your requirements. We can hike on foot, on bicycles or using canoes.
You do not need any previous experience, but a good general level of fitness will make the hike more comfortable.
The price includes transfers from Rovaniemi, accommodation, meals during the hike (breakfast, lunch, dinner, supper), guidance and yoga instruction.
Season Year around
Duration 3 days
Price 740 € / adult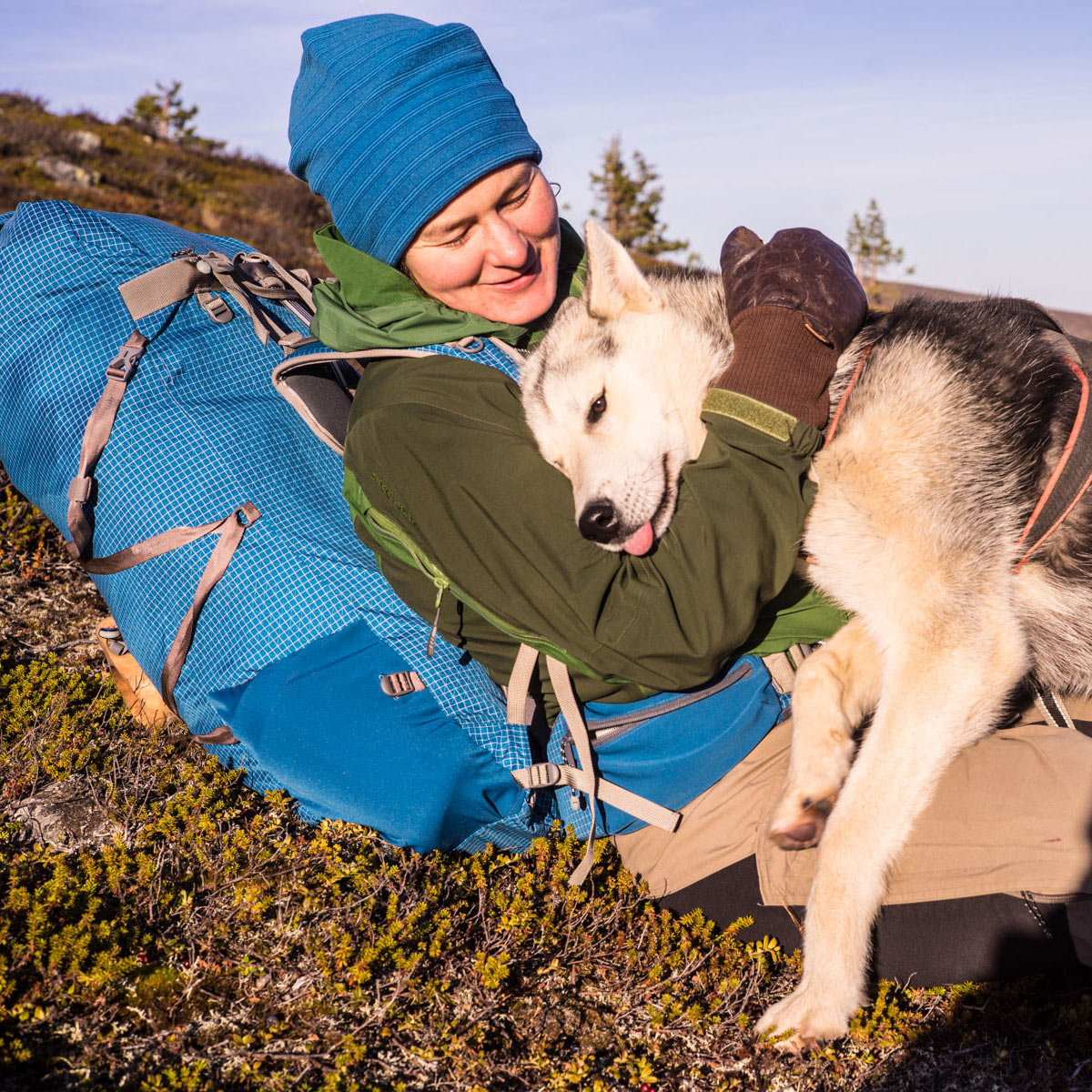 * RELAXING DAY OF YOGA & HUSKY THERAPY
Come and visit us for a day of relaxationandenjoyment.
Read more
Westarttheday with yoga practice in the beautiful Yoga Shala. After a revitalising snack, we will meet the huskies and enjoy the fresh air by hiking, skiing or sled riding.
Season All-year-round
Duration 3 – 4 hours
Price 289 € per person /2-6 persons
+ For extra price 120 € also possibili- ty to include visit to the reindeer farm. Reindeer ride duration 1 hour longer.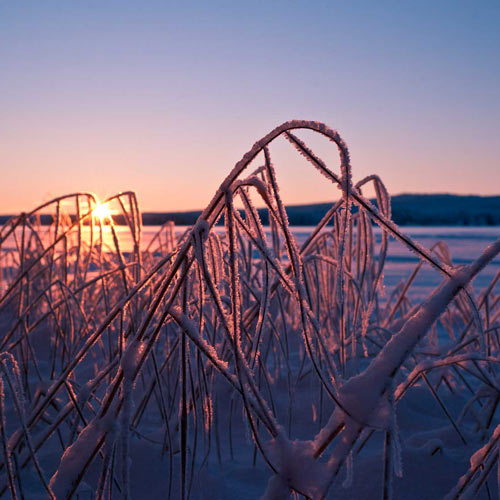 * AKSANA'S ARTIC WELLNESS DAY
Nurture yourself and indulge in easiness and rest.
Read more
Spend time sur- rounded by nature and internalise in the tranquillity and stillness of our Tuulenpesä home retreat. This is the opportunity for you to slow down and give yourself quality time.
At Tuulenpesä you breathe pure air, deeply relax and enjoy the magic of nature all around you.
EXPERIENCE
* Yin yoga class 90 minutes
* Lakefront wood- red sauna and
Swim in the lake – even in winter! * Delicious homemade meal prepared
with local produce & herbal tea Small groups only! Maximum 6 persons per group.
Season Year around
Duration 4 hours
Price 289 € /per person / 2 – 6 persons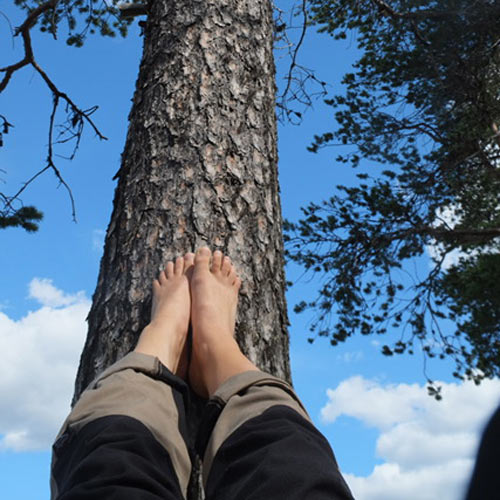 * FOREST BATHING HIKE
Experience healing power of nature.
Read more
This program combines hiking and exploring nature by relaxing and breathing in the essences of the pure forest. We also practice yoga outdoors. We hike in beautiful landscapes in the forests and hills close to the town of Rovaniemi.
Experiencing yoga outdoors will give you a whole new world of sensations.
The nature excites all the senses: the colours of ora, the clear and pure air, sweetness of the leaves or berries. In the springtime, you can feel the intense growing power of nature, in the summer the magic of the Midnight Sun, and in the autumn the stunningly vibrant colours of nature.
During the day, we will have a snack using local products.
Season May – October
Duration 3 hours, 1 hour yoga
Price 120 € / per person / 2 – 10 persons
*All visits includes guiding, drink and snack (on request vegetarian and vegan snack) & transport from the hotel Rovaniemi center area and Arctic circle.
CONTACT
Harmonia – yoga & nature
Aksana Kurola
aksana@yoganature.fi
044-3131408
Sierijärventie 328
96600 ROVANIEMI