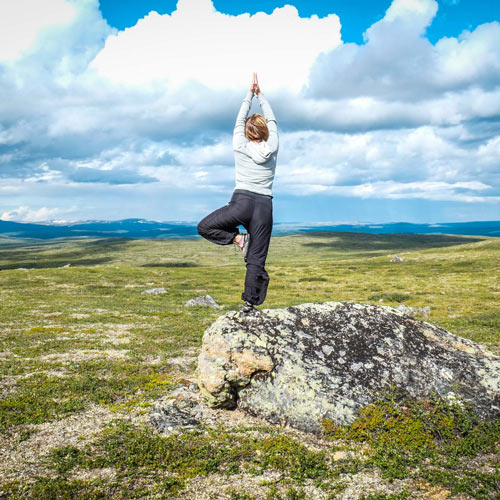 * YOGA HIKE TO THE WILDERNESS OF PAISTUNTURI
Let the nature touch you from within.
Participate in a unique yoga hike which will take you to the untouched wilderness area on Paistunturi in Utsjoki.
Read more
In the spacious landscape you will have room to breathe and time for yourself. We will hike around 25 kilometers to the wilderness o Paistunturi and you won't have to carry anything but your daily gear. The rest of the gear will be taken to the destination for you. At the destination either shared accommodation in a cabin or in the privacy of your own tent.
We will perform yoga exercises (e.g. astanga, yin) twice a day, enjoy being in nature, bathe in the sauna and outdoor hot tub or take a dip in a lake. It is also possible to go fishing. Delicious and nutritious fish- and vegeterian food will bw served three times a day. The food will be made using as many local and organic products as possible.
A limited number of participants will guarantee individualised guidance in both astanga and yin yoga.
Time: 26.7. – 30.7.2017
Place: Utsjoki, Osma (about 12 kilometers rom Utsjoki to the direction of Karigasniemi) and Koaskimjärvi, Paistunturi
Guides/yoga instructors: Aksana Kurola (Rovaniemi) and Nea Porsanger-Rintala (Utsjoki / Jyväskylä) Meals/local guide: Tuula Porsanger (Utsjoki)
Program:
26.7.
Arrival in Utsjoki
Welcome: tea and snacks
Yoga exercise – yin yoga + meditation
Sauna
Dinner
27.7.
Breakfast
Off to Paistunturi
On the way mountain yoga and lunch
Accomodation in the cabin / tents
Dinner
Yoga exercise – yin yoga
Sauna
28.7.
Yoga exercise – astanga
Breakfast
Sauna / fishing / free time
Lunch
Trip to the mountains / fishing / free time
Dinner
Yoga exercise – yin yoga + meditation
Sauna
29.7.
Yoga exercise – astanga
Breakfast
Sauna / fishing / free time
Lunch
Trip to the mountains / fishing / free time
Dinner
Yoga exercise – yin yoga + meditation
Sauna
30.7.
Yoga exercise – astanga
Breakfast
Back to the river valley
Lunch break on the way
Arrival in Osma: farewell sauna & tea
Thank you & goodbye!
We reserve the right to changes in the program.
There are altogether 8 spaces in the yoga hike. 6 places in the shared cabin accommodation. Bed linen is included in the price but you can take your own sleeping bag with you if you like. There is an outhouse next to the cabin. The cabin is located by a small lake. In the close proximity of the cabin there is also an idyllic sauna. We will do some yoga exercises outside (weather permitting), and some
inside the cabin the group divided into two. In astanga there is a possibility to have groups of different levels. In yin same exercise for all. You can participate in the yoga hike even though you would never have done yoga before.
Price:
Early bird price 730€ – until 31.4.2017
After – 780€ in the cabin all inclusive starting from Utsjoki.
+ 80 euros with the transfer From Rovaniemi- Utsjoki – Osma – Rovaniemi. You will be picked up from your hotel. The price does not includes the lunch on the way to Utsjoki. The return to Rovaniemi late
in the evening. + 40 euros with there transfer from Ivalo.
A deposit of 100€ will be paid upon registration (the deposit will only be returned if it is not possible to do the yoga hike due to a small number of participants).
The price does not include trips to/from Utsjoki.
Registration & payment:
Registration by e-mail to aksana@yoganature.fi
We need the following information:
Name
(Street)address + city + country
E-mail
Phone number
Accomodation in cabin/tent
When you register and pay the deposit fee (100€) you will show that you understand that you are participating in a yoga hike including wellness for the body and mind on your own responsibility. Make sure that you have a valid accident insurance.
After registration you will receive two separate invoices by mail: one or the deposit (100€) and another for the remainder of the cost. The remainder of the cost will be paid in its entirety 1.7.2017. By registering you will also accept the booking terms, conditions and cancellation policy. If you cancel your booking, cancellation fees apply. Notification of cancellation must be made in writing. If the cancellation is made 28 days before the event at the latest, the payment but not the deposit (100€) will be returned. If the cancellation is made 14 days before the event 50% of the full price will be reserved. If the cancellation is made later than 14 days before the event the payment cannot be returned. The client can always find another person to take his/her place. If there is a major obstacle (force majeure) or reasons due to a small number of participants the yoga hike can be cancelled. In the case the clients will be notified of the cancellation and have the right to get full payment back.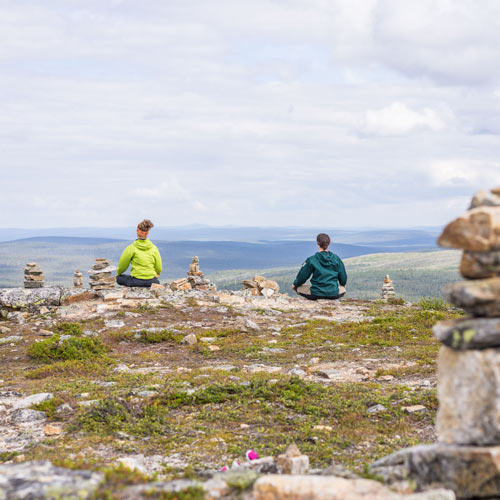 * INTERNATIONAL YOGA IN FELLS 2017
5.-12.8.2017
Warmly welcome to the Yoga in Fells week in Kiilopää!
Read more
During the week You can practise yoga, breath pure air, deeply relax and enjoy of the nature all around you. You can feel and see Lappish fell nature and learn about it.
We will explore the fells and untouched forests. Taste the lives of Kiilopää birch and pick berries. We do hiking and barefeet walks. Yoga and meditation will be hold out in the nature if the weather is good enough.
We make asanayoga-practicies, which make your body strong and flexible. Gentle yoga-therapy-practices as well as breathing and meditation-practicies. We also make daily trips in to the nature: fells, woods and outside the trails – also a trip on barefood.
After the day in the fells relax in smoke sauna and refresh in fell brook. Through yoga practices during the day your body and mind will find a piece and balance.
Time:5.-12.8.2017
Place:Fell Centre Kiilopää/Suomen Latu Kiilopää
Training:Aksana Kurola / Harmonia –Yoga & Nature / www.yoganature.fi
Price:870€/person, in a twin room
970 €, in a single room
Price incl. guided trips and practises as in the progarm. Hotel accommodation in twin or single room. Full board from arrival day dinner to departure day breakfast. Smoke sauna visits.
Target group: This week is to all interested in Yoga and well-being. During the week we move a lot in nature so you should be in good basic shape.
Equipment: good shoes for day trips ( hiking shoes), small packsack, thermal bottle, suitable clothing – also warm clothes. Yoga mats ( if you have). Mats can be borrowed or bought on the spot. Nice and comftortable training clothes. Notebook and pen.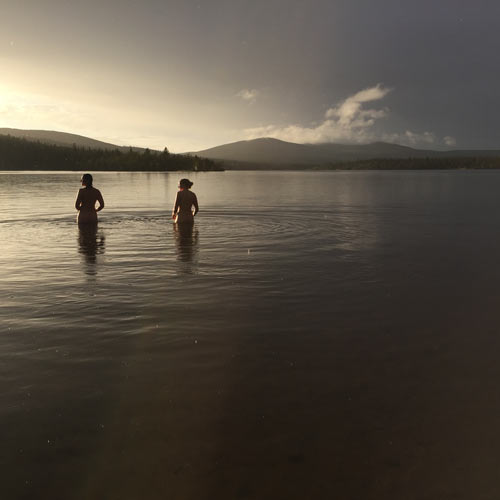 * PATH TO THE HEART OF FELLS
21 – 25 August 2017
A trek that takes you straight to the heart of the fell highlands.
Read more
On this trip you will forget everyday life, your mind will be freed and you can achieve your natural self.
A magnificent boat trip along Luirojoki River shortens the day's trek and gets us straight into the heart of the wilderness. We spend the days hiking in the handsome fell highland landscapes, practicing yoga and meditating in nature.
We stay overnight in private wilderness cabins. Camping with tents is also possible.
This trek is also the path into your true self. Trekking gives you the opportunity to work on your thoughts and lapse into your own meditative state.
The trek requires a good level of fitness, but you don't need to be a mountain goat to cope fine on this trip!
Join us on this fantastic trek!
Price: 795 Euros
Please note! Lunch in Sodankylä on the outward journey is not included in the price.
The trek requires a good level of fitness.
Please note!
Each participant must carry their own supplies and some of the shared supplies, approximately four kilograms of shared supplies. There will also be karma yoga, such as preparing food together.
Maximum 5 persons
You will get list of equipment. It is a guideline for the equipment you will need and should be modified to your own requirements.
In addition, each participant will be expected to carry some of the food. The total size is approximately one shopping bag and weighs 4 – 5 kilograms.
*All visits includes guiding, drink and snack (on request vegetarian and vegan snack) & transport from the hotel Rovaniemi center area and Arctic circle.
CONTACT
Harmonia – yoga & nature
Aksana Kurola
aksana@yoganature.fi
044-3131408
Sierijärventie 328
96600 ROVANIEMI